Diet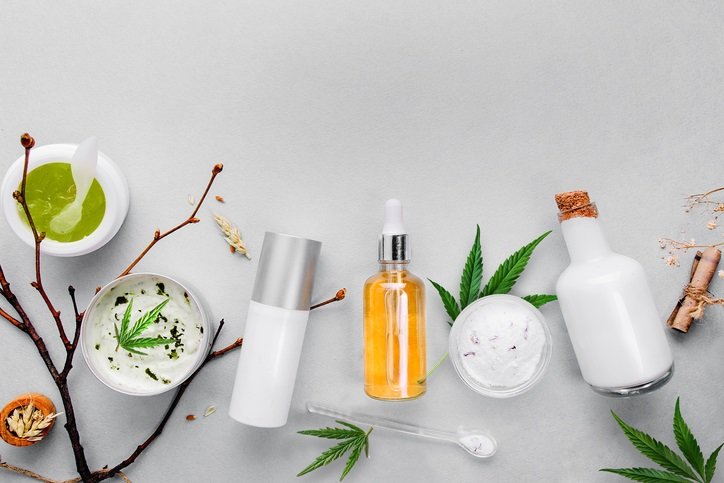 HEMP COSMETICS : THE NEW SKINCARE TREND
Caring for one's physique, skin and hair and the search for the most natural cosmetics possible now go hand in hand. To this day, both men and women have a greater eye for their image, so much so that they are constantly looking for cutting-edge and especially natural products that can benefit their appearance and prevent aging.
Hemp , thanks to its countless properties, has also managed to make a powerful entry into the field of cosmetics, where it is becoming increasingly successful. The substances that are extracted for topical use, in fact, are rich in vitamins, minerals and fatty acids perfect for the health of both skin and hair.
From the cultivation of legal hemp, mainly two ingredients that are useful for making cosmetics are extracted:
Hemp oil
CBD (or cannabidiol).
Hemp oil, rich in fatty acids, omega 3, 6 and 9, and linoleic acid, is extracted from the seeds of the plant and contains antioxidant and anti-inflammatory properties. CBD, on the other hand, extracted from the flowers and leaves of cannabis, has soothing, anti-inflammatory and also sebum-regulating properties.
THE PROPERTIES OF HEMP BEAUTY PRODUCTS.
Unsaturated fatty acids provide a retarding and elasticizing effect. Polyunsaturated fatty acids, on the other hand, ensure the maintenance of proper hydration and hydrolipid balance. For this reason, hemp cosmetics are particularly suitable for skin prone to dryness and cracking, as well as for mature skin showing the first signs of aging and those particularly delicate and sensitive to atmospheric agents, such as sun, wind and cold.
Hemp-based cosmetics also possess anti-inflammatory, antiviral and antibacterial properties. They turn out to be particularly useful, in fact, in cases of acne, dermatitis, psoriasis, eczema and sunburn. They are also recommended for anyone with particularly sensitive skin, which tends to redden, crack and dry out.
Apparently, Hemp oil is useful on skin blemishes caused by pimples. With constant use, it is possible to lighten the signs of scars and pigmentation that occur after the appearance of pimples. It is also characterized by excellent fluidity and is easily absorbed. This makes it an ideal component of cosmetic products such as after-sun and soaps, regenerating, elasticizing body creams, men's shaving cosmetics and anti-aging face creams. To take full advantage of the benefits of hemp oil, it is recommended to use it pure, possibly before bedtime. During the night, in fact, the skin regenerates and best absorbs all the substances we apply to our skin.
You can find numerous shops that offer CBD Cosmetics and Oils , like https://www.cbdtherapydelivery.it/
Thanks to its moisturizing and sebum-normalizing properties, hemp cosmetics are perfect for normalizing skin that tends to become too oily or too dry, helping to form the optimal balance.
THE COSMETICS OF THE FUTURE IS HEMP GREEN!
They call it the "New Hemp Economy," and it is an industry that is growing by leaps and bounds. In fact, from 400 hectares of hemp cultivation in Italy in 2013, it has grown to nearly 4,000 in 2018. Eighty percent of production is concentrated between the provinces of Mantua, Cremona and Brescia. Also boosting the development and growth of the sale of Cannabis Sativa L. products was the approval of law number 242 of December 2, 2016, which declares "Provisions for the promotion of the cultivation of the hemp agro-industrial supply chain."
This law has definitely given new impetus for further research and dermatological studies dedicated to our well-being.