Health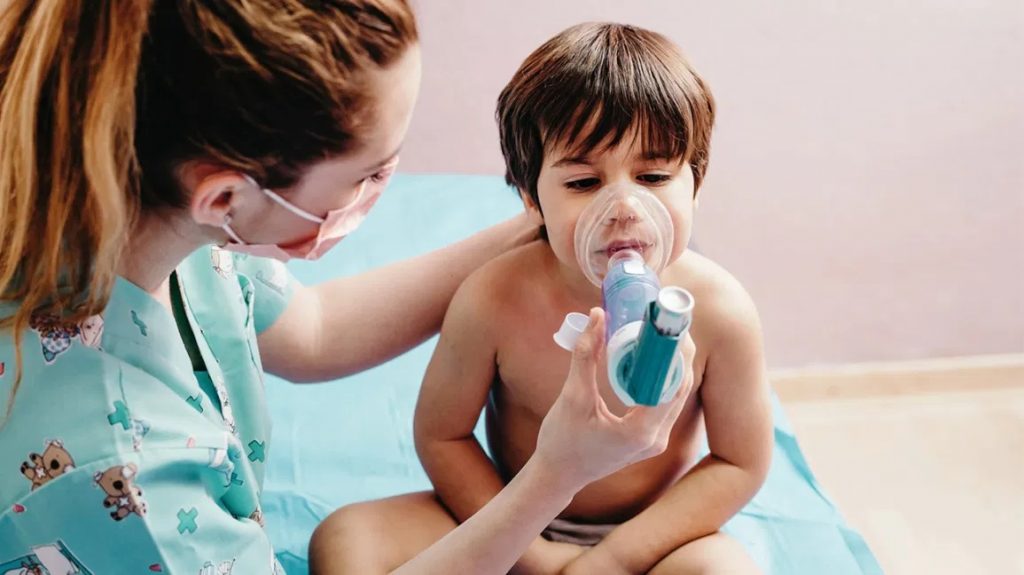 Covid 19 in babies: Symptoms to be careful of
In the past 2 years, the entire world has been fighting Covid-19. Since 2020 our lives have been all about lockdowns, sanitisers and masks. The virus has taken over the entire globe and shifted our lives to online mode. Coronavirus and its variants have been spreading everywhere. It is safe to say that all of us searched for rt pcr test near me at least once.
Fortunately, vaccines are here to rescue us and are the only way to protect ourselves. The virus has been affecting areas with low rates of vaccine supply and where people haven't taken the vaccine yet. However, as we know that vaccines have not been launched for children under 5 years. Therefore, it is important to take care of them. Children are usually feisty and do not abide by the Covid-19 precautions. Hence, parents need to be very cautious regarding their health during this time. 
Covid in newborns and babies?
Studies show that newborns and babies under the age of 1 are at a higher risk. It seems that women who get infected with the virus during their pregnancy have a small chance of passing the disease to their babies. Chances are very low but the baby might be infected shortly after the birth.
According to the U.S Centres for Disease the newborn babies that test positive for the Covid-19 have very slight symptoms or may turn out asymptomatic. But this doesn't mean that serious cases cannot take place. This is the reason why pregnant women need to take extra precautions.
Infants and children under 5 years often don't show any symptoms. Their condition looks pretty much like common flu. Therefore many times hospitals might discharge them early. Parents are suggested to always wear a face mask and sanitise often to protect themselves. It is advisable to frequently follow up with the baby's doctor for the 14 day period till the virus is completely out of the body.
Symptoms of Covid-19 in children
When children and teens get infected with Coivd-19 they have mild symptoms than adults. Looking at the current situation the 4th wave is not here yet and therefore there have been very few hospitalisations. Studies suggest that over 90% of children who get sick have mild to moderate symptoms resembling a cold, including:
Cough

Fever that does not come down

Vomiting

Runny nose

Diarrhoea

Loss of taste and smell

Chest pain

Sore throat

Random chills

Extreme fatigue

Discoloured skin on hands and legs with rashes

Muscles pain and cramps

Frequent headaches

Nasal block and congestion

Breathing problems
On the other hand, research shows that few children have also been diagnosed with the pediatric multisystem inflammatory syndrome. Although doctors are still figuring out if it is connected to COVID-19. Since the PMIS and COVID-19 have similar symptoms like belly pain, fever, vomiting, headaches, rashes, etc. Nevertheless, children with COVID-19 may suffer serious illness, and parents should stay on their toes if they suspect, or are treated for, the illness.
To stay ahead of the virus parents and caregivers can follow some simple and effective steps to protect the child from being infected with Covid-19:
Sanitise the frequently touched surfaces.

Make them wash their hands often.

Clean your house frequently.

Avoid letting your child come in contact with sick people.

Ask them to strictly wear a mask while outside

Have information about the Covid-19 situation in your neighbourhood.

Seriously follow the CDC recommendations and all the precautions.
Even adults need to stay on a watch. If the parents get in contact with the virus they can easily pass it on to their children. Adults need to follow all the instructions carefully.  Parents need to note that children can develop pneumonia due to Covid-19. It is crucial to always be prepared than to later be sorry.